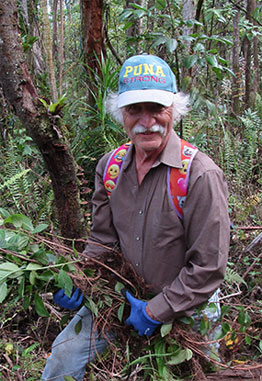 Linda was on the Keau'ohana crew for close to a year not so long ago, and it is so wonderful to have her back!
You too can become a steward of your own 10X10 meter area in the forest! Create your own schedule to tend a sweet spot in the last remaining lowland (<1,000ft) rainforest of Hawai'i.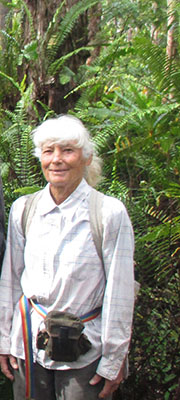 This opportunity can offer you meaningful connection to HER Keau'ohana community, and a quiet connection to the sweet earth. Nurturing a direct relationship to the earth in such a way is so essential to our well being; it brings peace to the heart and mind.
We hope that you will consider such a commitment; managing such a plot would require only a few hours per month. And of course we will help prepare you for the adventure by selecting and flagging your location, and teaching you how to tend your area with comfort and ease. Mahalo nui loa for any and all support you feel inclined to offer in the restoration of this precious local remaining resource!
Please contact us for more information or if you think this commitment is for you!