Please join Keau'ohana Rainforest's enthusiastic supporters to help restore the largest and most intact lowland forest remaining (below 1,000 ft) in the State of Hawai'i. This is a special opportunity to also learn about native species and issues of plant invasion that compromise the health of our local environment.
Ways of volunteering:
1. Join our quarterly work parties
Every Solstice and Equinox we offer a volunteer event in the forest. Sometimes we plant trees, and other times we remove invasive species depending on rain patterns. We would love to have you join us for these special occasions. We meet from 10:00am to 2:00pm.
2. Join us on a Crew Day
We meet promptly at 9:30am on Mondays, and the crew usually works until 4:00pm. Entry in and out of the forest may require guidance for some, therefore a full day is preferred, however it is possible to do a half day, ending at 1:00pm.
3. Schedule a Group Event
Have a group you'd like to volunteer with? No problem. We'd love to schedule a day and time for you all to come volunteer. 7-10 people are required for group events and there is a suggested donation of $100.
4. Offer special outreach skills. 
Can't make it into the forest? We appreciate other contributions based on your interest and skills (admin, marketing, outreach, grant writing, etc.). Welcome to our 'ohana!
5. New! Adopt a Plot.
You can become a steward of your own 10X10 meter area in the forest! Create your own schedule to tend a sweet spot in the last remaining lowland (<1,000ft) rainforest of Hawai'i. This opportunity can offer you meaningful connection to HER Keau'ohana community, and a quiet connection to the sweet earth. Nurturing a direct relationship to the earth in such a way is so essential to our well being; it brings peace to the heart and mind.
If you have any questions, please contact us.
Participation in Volunteer Group Events:
In order to volunteer, please begin by signing up below. This will put you on the volunteer list and provide all necessary information. As per COVID regulations, we have a minimum requirement of folks allowed for volunteering at one time. Sorry but no drop ins will be allowed at this time; Registration is required for all volunteering.
Keau'ohana is a beautiful native forest, but please be informed that its substrate is composed of 'a'a, which is a very brittle and uneven terrain therefore difficult to walk on. It is good to know as well that the forest canopy has been affected by Rapid 'Ōhi'a Death (ROD). Please be sure to brush off possible seed contamination, and spray your boots with alcohol against possible fungus prior to entering the forest and again upon leaving (brush and alcohol at entrance). Per COVID protocol, we ask that you observe an agreeable distance between yourself and others during the event.
Please bring long clothes, sturdy shoes/boots, hat, gloves, rain gear, mosquito repellant, snacks and drinking water; also please fill out and bring the volunteer waiver form.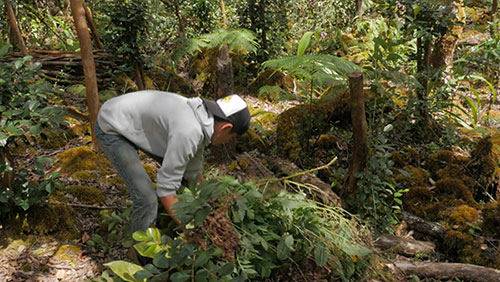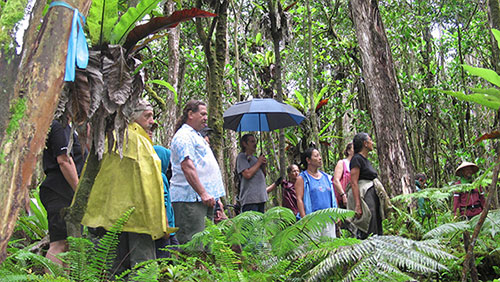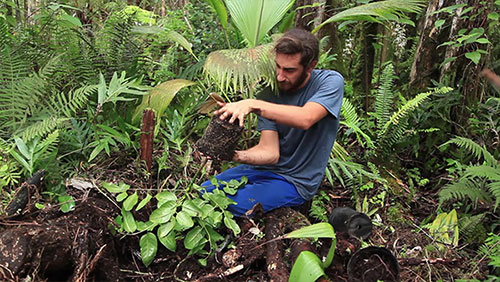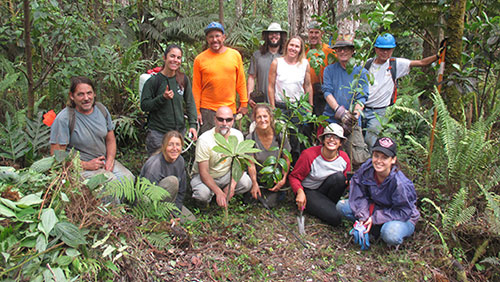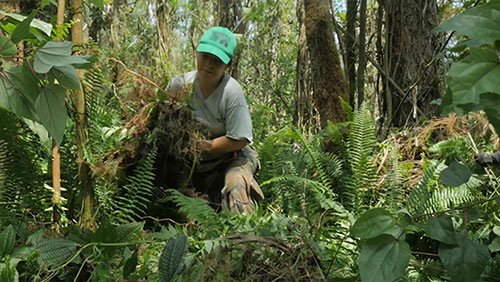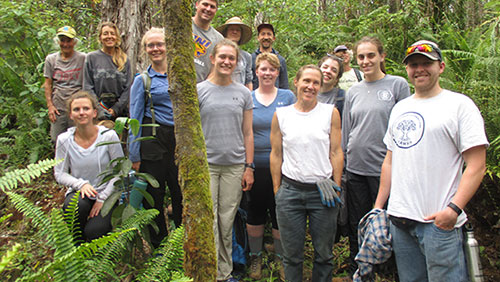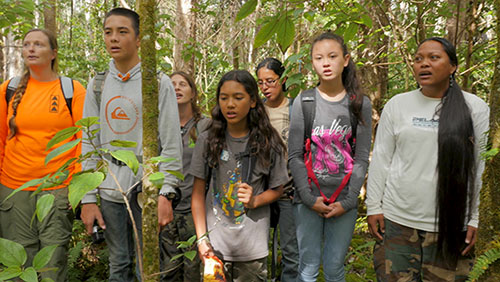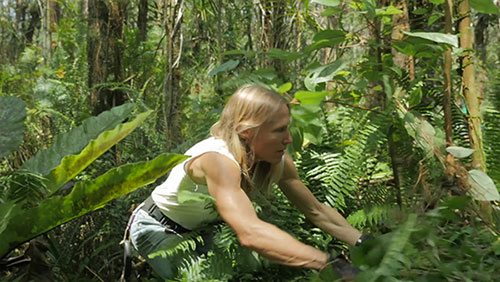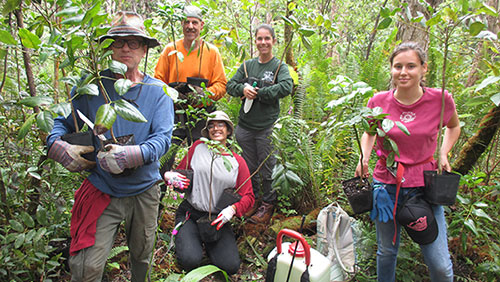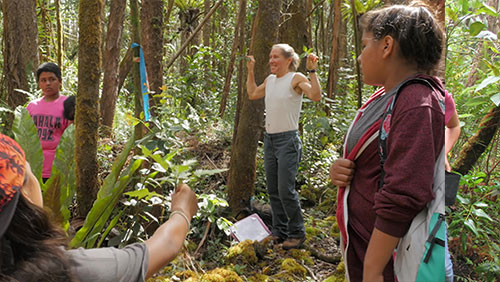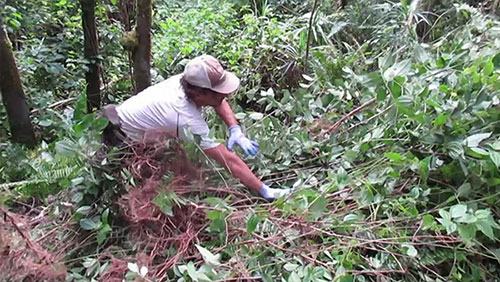 Keau'ohana Forest Reserve
Located between mile markers 16 and 17 on HWY 130, between Pahoa and Kalapana.