Please join Keau'ohana Rainforest's enthusiastic supporters to help restore the largest and most intact lowland forest remaining (<1,000ft) in the State of Hawai'i. This is a special opportunity to also learn about native species and issues of plant invasion that compromise the health of our local environment.
In order to volunteer, please begin by signing up below. This will put you on the volunteer list, and subscribe you to our monthly newsletter.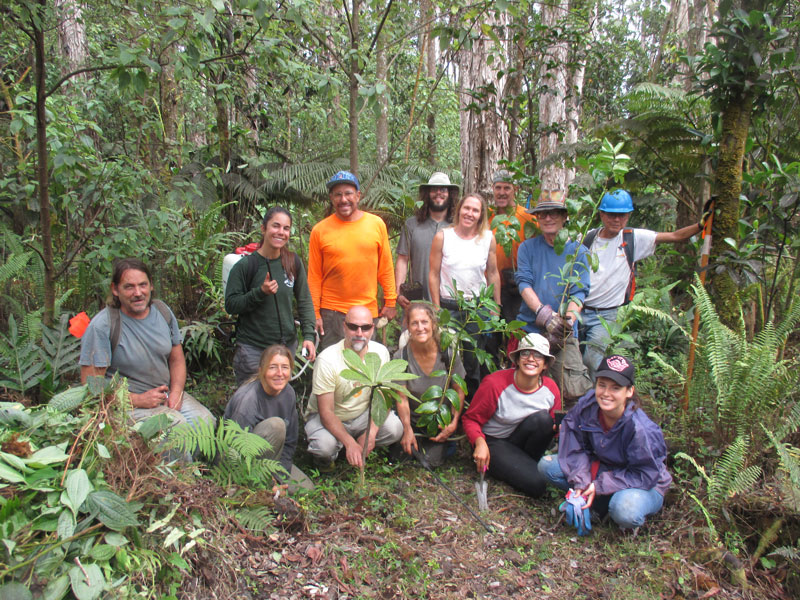 Registration is required for each special event through the contact form for all volunteering.
Please be sure to complete a volunteer waiver form which may be emailed to dupuis@hawaii.edu or brought in on the day of the event. We recommend that you write INDEFINITE for the end period if you think you may want to volunteer again. 
Please bring long clothes, sturdy shoes/boots, hat, gloves, rain gear, mosquito repellant, snacks and drinking water!
 "Participating in Mālama Hawai'i? Scan this code:"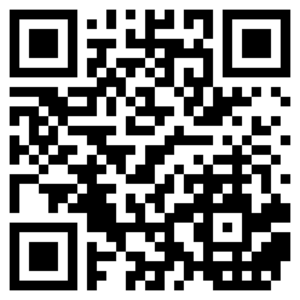 Safety Protocol
This is a forest environment without facilities; ground is uneven/ crumbly 'a'a substrate requiring rugged outdoor shoes/boots. Walking sticks are encouraged for those with less stable footing as it is best not to rely upon the native plant species for balance.
Forest has been hit by Rapid 'Ohi'a Death (ROD) therefore some sections have minimal canopy; sun hats and water are important items.
In case of an incident, there is an Emergency Clinic in Pahoa town less than 5m away though we do have CPR/First Aid Certification.
Parking area is directly along Highway 130 however there is a large area for vehicles at the meeting intersection on Upper Puna Road above Black Sands Subdivision. Vandalism can sometimes be an issue on the Big Island. Though there have been minimal occurrences here, at times abandoned cars have been discarded in the area.
Keau'ohana Forest Reserve
Located between mile markers 16-17 on HWY 130, between Pahoa and Kalapana