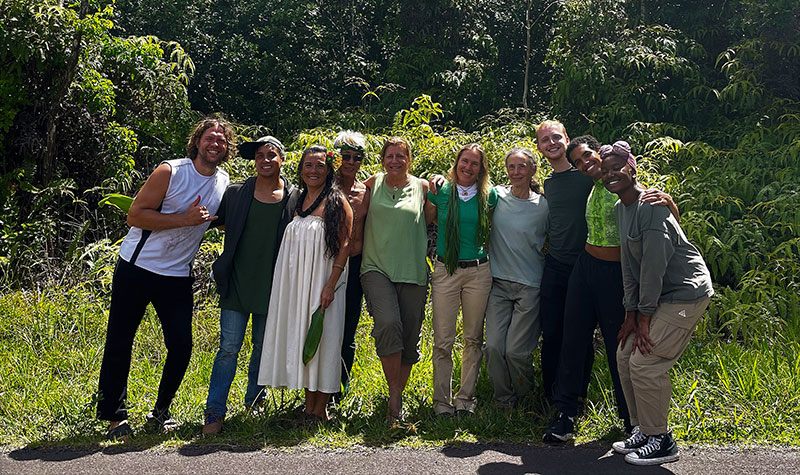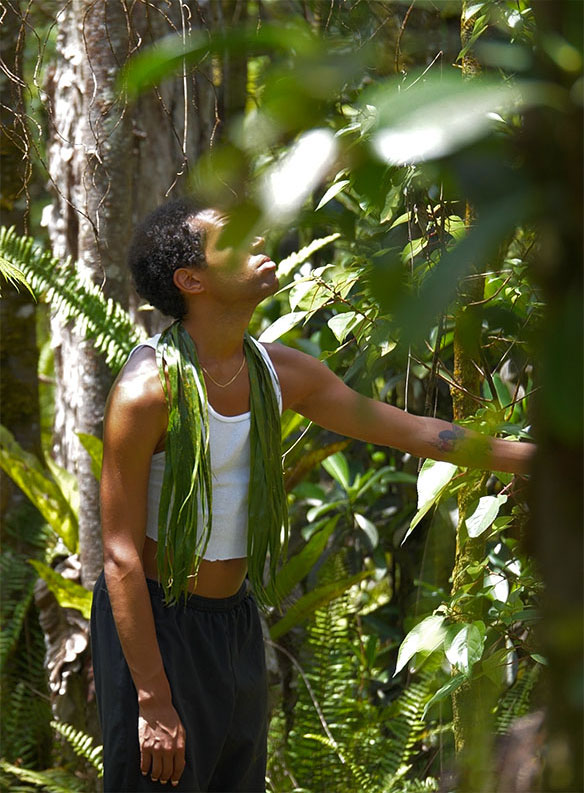 It was a special honor to host Core Dancers in the forest of Keau'ohana on June the 11th. Understanding that we were an integral part of a Global Waters Dance event being held around the globe, offered to all of us a sense of deep connection with so many other environmentally conscious and caring beings the world over.
For HER it was a unique opportunity and gift to host deeply intuitive and intelligent beings to creatively represent and respond to the power and beauty of our rainforest through movement and dialogue. Intuitive movement in a rainforest that suffers from loss of its primary canopy, inevitably leads to a need and desire to support it in gaining equilibrium and resilience. Core Group members were particularly sensitive to this reality.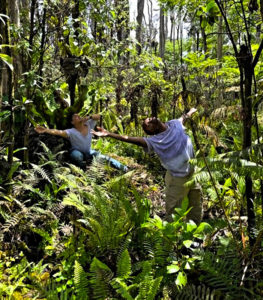 Their levels of awareness lead them to prioritize restoration work prior to accomplishing our creative objective together. This offered them grounding and familiarization with the environment they wished to represent. I call that wisdom.
Being an intimate part of this movement between we humans and the forest beings felt deeply sacred. There is something very powerful about non-verbal communication; something that touches more profoundly. Learning to develop deep listening has so much to do with aligning ourselves with the earth, and like the plant world reaching for the skies, to hold a growing presence in this middle world. Though we look forward to seeing what will come of this in the form of videos, it is the actual sharing between us that is embodied, and will be cherished.
(All photos Core Dance and Christina Massad)