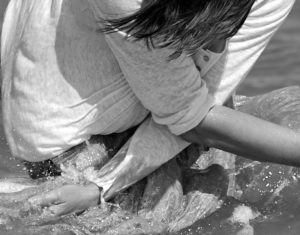 Hawaii Environmental Restoration (HER) is excited to announce our collaboration with Core Dance, a movement organization based on the mainland with a global reach, as we join forces to host a special Global Water Dances (GWD) event on Friday, June 11th. Over the past 40 years, Core Dance has engaged in thoughtful dialogue with many issues of importance to our world. Their work is deeply embedded in the challenges that their communities face, both locally and globally. They seek to act as environmental advocates by representing the natural world and its inherent rights to be honored and protected.
As such, they have been partnering with Global Water Dances since 2019, an organization that uses the art of dance to illuminate water issues on a global scale. They seek to inspire action and international collaboration for safe water, and encourage participants to take direct action in joining the effort. Core Dance will act as a facilitator of this GWD event, joining with volunteers from HER to offer a blessing to the Keau'ohana Rainforest and all the forests and waters of Hawai'i and around the globe.
The June 11th event at Keau'ohana will aim to raise awareness about the importance of our forests as fresh water sources for natural ecosystems and human sustenance. The event's activities will highlight the challenges facing Hawai'i's lowland native rainforests, and why it is important to protect and preserve the small amount of lowland forest that remains.
This event is not open to the public, but a video montage will be posted on our website and social media accounts shortly afterward. We encourage you to watch, engage and offer your support.