Spring Equinox 2023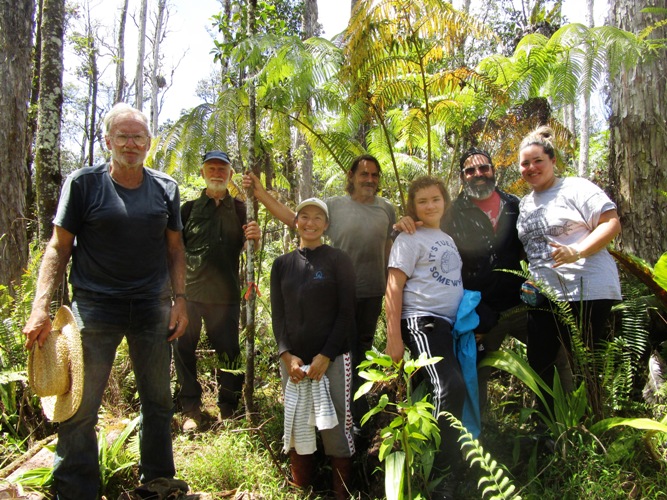 On March 19th, eight of us shared some sweet time in Keau'ohana for Spring Equinox. Under such sunny, hot and dry conditions lately, we did not opt to plant keiki, but rather helped clear the understory of young budding clidemia, erichtites, thimble berry, and even tackled  kukae maile vines to help out natives!
Though the forest has an open canopy and suffers damages due to the inevitable tree fall of large 'ohi'a that died over the past 8 years due to ROD, its beauty and biodiversity is still striking. All who spend time immersed in the ancient forest composition are renewed and enriched.
We are once again grateful to several returning volunteers who travelled from Kona side and up Volcano to participate in this event. It was delightful to share discussion over lunch and get to know each other some!