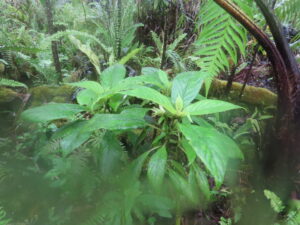 On February 6, 2023, a group of researchers and natural resource managers were hosted in the field by Jaya Dupuis of Hawaii Environmental Restoration. The purpose of the field trip was to visit Keauʻohana Forest Reserve to collect leaf cuttings from Cyrtandra nanawaleensis (haʻiwale), an endemic and endangered plant only found in east Hawaiʻi Island.
When seedlings are large enough, they will be transplanted into larger pots and then eventually outplanted back into the field.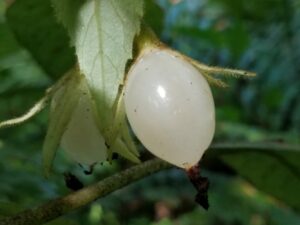 The plants will be grown at the greenhouse facilites at Keaukaha Military Reservation as a part of a contract and collaboration with the Hawaii Army National Guard Environmental Office. Outplants will be put back into the appropriate habitat for haʻiwale, the lowland wet forest, and will be monitored for growth and survival.